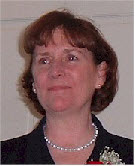 Life is certainly an adventure. One moment you think you're going one way and then suddenly you're taking a full swing to the right. For me the unimaginable happened. I was told I had breast cancer! The Big C.
The world seemed to stop…then re-engage forward in slow-mo. Of course I immediately spun into denial until finally after my operation I had to face the facts: I had stage two cancer (there are four) with a malignant tumor in my left breast and cancerous cells in my lymph nodes. Even though the surgeon believed she removed everything, she recommended chemo, just in case.
That was June 2005. The following month, I was in chemo, enduring the most aggressive therapy available (my choice) and learning how to fight for my life. By mid-fall, my therapy was done, I had a month's reprieve and then back to surgery to remove my other breast. There was a 20% chance of the cancer returning in that one. Too much to risk for me.
Even though I didn't know it at the time, I was beginning a new journey: I was taking a big bend in the road. After my last surgery, my whole perspective of life began to change. Actually, I think it was changing during chemo. After operating my own advertising and public relations agency for over 25 years, I decided to turn to my first passion: fine art. For years I had been under a tremendous amount of stress. I realized that I needed to make some changes. Interestingly, I had already started on that path without knowing

this was going to be a new destination for me.

About four years ago, I began illustrating a travel book that I was also writing. Within a few months though, I found myself illustrating more than writing and before long, I was drawing/painting every evening and every weekend. Any free time I had from the business and home, I spent on art. Slowly I became obsessed.
I borrowed books from the library, studied under local professionals [Susan Foley—Pastel, Linda Aman and George Corneil—Watercolor, Renee Paudler—Drawing], listened to lectures, visited art museum, galleries.
I just couldn't get enough. Everything around me became eye candy—shadows were colorful, streets glistened with all sorts of hues, the clouds floated with yellows during the day and a totally new palette at dusk. Suddenly I was back in my college years again, but now I was learning real techniques on how to draw and paint. Unfortunately, in the late 60s and early 70s, teachers wanted us to "express" ourselves, so they never taught us any techniques.
I eventually was juried into the Watercolor Society of Oregon and the Oregon Society of Artists and participated in a variety of shows, including the Rose Festival Art Show 2005 and 2006.Today, I still spend a lot of time learning new techniques and methods by taking classes whenever I can. A few months after my surgery, I spent a considerable amount of time writing curriculum for a class I wanted to teach. Then I tested it on volunteers -- thank you all. From there I taught drawing at the Village Gallery of Arts in Beaverton. I haven't looked back since.
Today I am a part-time drawing/painting instructor for the Portland Community College Adult Ed program and Sitka Center for Art and Ecology in Oregon. You can also occasionally see me teaching watercolor on cruise ships and serving as a guest speaker/artist at a variety of art organizations. Of course, I also offer several classes and workshops at my own Glastonbury Studios in the Portland area.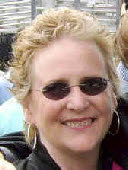 I truly believe anyone can draw. Yes, some people have a penchant for drawing, but that doesn't mean a person can't learn. I guess you could say that I am a crusader for those folks who would love to draw, but who believe they can't. Everyone can draw,; it takes learning the basics, commitment and practice. Even Michelangelo, the master painter of the Sistine Chapel, when asked what one had to do to be a great artist, said, "Draw, draw, draw."
So there you have it. By facing one of my biggest fears—cancer—I actually created a whole new life for myself. It was there in front of me all the time, I just didn't see it. I love what I do today and wouldn't want to change the past for anything. Instead I feel like I'm really beginning to live, for the first time ever.